2021
Prisma
Enterprise   Event
An online conference focused on the challenges large companies and enterprises face with the management of application data.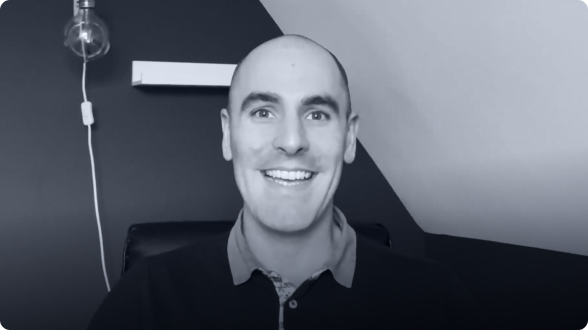 A particular focus of the event will be the migration of data across different data sources and making data accessible to teams across an organization.
About the event
The technical needs of companies and enterprises are evolving and changing. Technologies like TypeScript speed up developer productivity and enable companies to move faster than ever in creating new products.
Team buy-in, new workflows, different deployment paradigms, changes around the maintenance of applications and their data, are considerations that evolve at a fast pace.
Learn how top companies are addressing the challenges of data at scale

Discover how companies use Prisma to make their developers more productive

Get a better understanding of the future of data in the enterprise
Schedule
14:00

14:05

Opening Keynote

Søren Bramer Schmidt

14:20

Cloud Native Data: The Emergence of Enterprise Data Fabrics

James Governor

An overview of how the enterprise data landscape is changing.

15:00

Prisma at Rapha

Tom Hutchinson

How Prisma helps Rapha unify data access from multiple enterprise systems into a single API.

15:20

Prisma Enterprise Demo

Chris Matteson

15:40

Prisma Fireside Chat

Hervé Labas, Chris Mateson, Søren Bramer Schmidt

Answering all your burning questions

16:40

Building Products That Scale

Natalie Vais

Learn what breaks at scale, what you should know beforehand, and the hard-won lessons from internet giants like Google.

17:20

Developer Experience Matters

DeVaris Brown

How a thoughtful developer experience can unlock productivity for your customers and internal teams.

18:00

Tearing Down Data Silos

Hervé Labas

How data silos emerge, the need for connecting data, and Prisma's vision of the Application Data Platform.

18:40

The Evolution of Application Data Platforms – From Facebook to Twitter

Pete Hunt

How Twitter and Facebook move faster than the industry average while running a platform with millions of users

19:15

Closing Keynote

Vladi Stevanovic
Prisma Enterprise Event
Office Hours
Learn more about using Prisma in your organization! Sign up for office hours with key leaders at Prisma to dive into your specific questions.
Søren Bramer Schmidt

Chief Executive Officer

Chris Matteson

Head of Solutions Engineering
Speakers
Learn more about the technologies and approaches that enable enterprises to address the challenges of data at scale from experts in the field.
James Governor

Analyst and Co-founder @ Redmonk

@monkchips

Tom Hutchinson

Head of Mobile @ Rapha

@tomhut
DeVaris Brown

CEO and Founder @ Meroxa

Vladi Stevanovic

Customer Success Manager @ Prisma
Who is attending
This is an event for anyone interested in using Prisma in a team or at scale. We'll be inviting engineering leaders from companies ranging from startups to larger corporations. This event will be especially relevant to tech leads eager to learn more about new technical approaches and begin advocating for changes on a wider level.
Watch the recordings